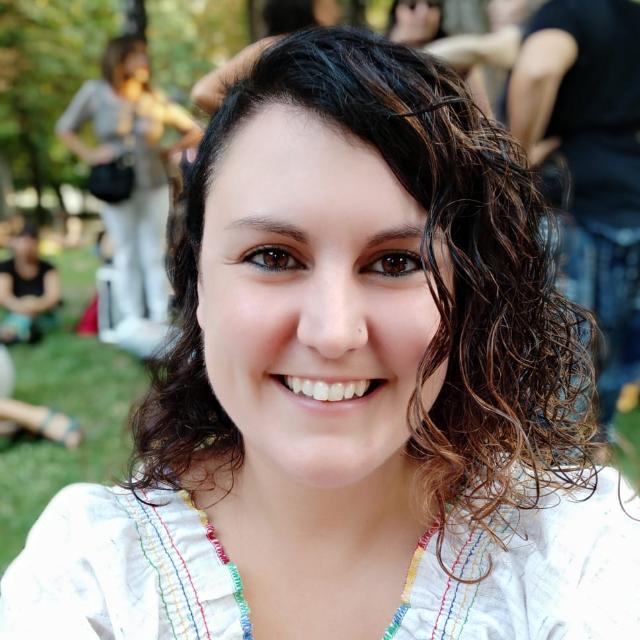 My commitment with research started during my bachelor thesis (2009) when I was involved in  a long and in-depth field work sharing the daily life with men and women shepherds who open my mind to new ways of learning and new challenges.  
During my master thesis in Ecology at the Universidad Autónoma de Madrid, I discovered the lights and shadows in the Academy and I decided that my path in research should be sustained by feminism.
My main research interests are focused on the study of links among direct drivers of change, biodiversity and ecosystem services in different social-ecological Mediterranean systems, adopting an applied research in ecosystem management. Currently, my research has been mainly focused in analyzing the effects of land use abandonment versus land use intensification in Mediterranean agroecosystems on biodiversity, (functional and taxonomic) of diverse groups of organisms. I also focus on exploring the effects on specific ecosystem services, with emphasis in pollination in Mediterranean croplands.
The creation of FRACTAL supposes for me achieving an illusion and responsibility, weaving with my colleagues a new space of care, horizontality and reflection. FRACTAL means for me to create a space of research that may contribute to a more just society.
Publications
Flores, O., Seoane, J., Hevia, V., Azcárate, F.M. 2018. Spatial patterns of species richness and nestedness in ant assemblages along an elevational gradient in a Mediterranean mountain range. PLoS one 13(12) e0204787.
Hevia, V., Ortega, J., Azcárate, F.M., López, C., González, J.A. 2018. Exploring the effect of soil management intensity on taxonomic and functional diversity of ants in Mediterranean olive groves. Agricultural and Forest Entomology https://doi.org/10.1111/afe.12313.
Hossain, S., Pogue, S.J., Trenchard, L., Van Oudenhoven, A.P.E., Washbourne, C., Muiruri, E.W., Tomczyk, A.M., García-Llorente, M., Hale, R., Hevia, V., Adams, T., Tavallali, L., De Bell, S., Pye, M., Resende, F. 2017. Identifying future research directions for biodiversity, ecosystem services and sustainability: perspectives from early-career researchers. International Journal of Sustainable Development & World Ecology 25(3): 249-261.
Hevia, V., Martín-López, B., Palomo, S., García-Llorente, M., de Bello, F., González, J.A. 2017. Trait-based approaches to analyse links between the drivers of change and ecosystem services: synthesising existing evidence and future challenges. Ecology and Evolution 7(3): 831-844.
Hevia, V., Bosch, J., Azcárate, F. M., Fernández, E., Rodrigo, A., Barril-Graells, H., González, J. A. 2016. Bee diversity and abundance in a livestock drove road and its impact on pollination and seed set in adjacent sunflower fields. Agriculture, Ecosystems and Environment 232: 336–344.
Hevia, V., Carmona, C.P., Azcárate, F.M., Torralba, M., Alcorlo, P., Ariño, R., Lozano, J., Castro-Cobo, S., González, J.A. 2015. Effects of land use on taxonomic and functional diversity: a cross-taxon analysis in a Mediterranean landscape. Oecologia 181(4): 959-970.
Hevia, V., Azcárate, F.M., Oteros-Rozas, E., González, J.A. 2013. Exploring the role of transhumance drove roads on the conservation of ant diversity in Mediterranean agroecosystems. Biodiversity and Conservation22(11): 2567-2581.
Projects
Protección de Polinizadores y Servicios Ecosistémicos en la Región SUDOE: el Papel de las Infraestructuras Verdes en la Sostenibilidad de los cultivos Oleaginosos (POLL-OLE-GI SUDOE). Laboratorio de Socioecosistemas (Universidad Autónoma de Madrid). Financiado por fondos FEDER-UE en el programa Interreg-Sudoe, Eje 5. Referencia SOE1/P5/E0129.