Women researchers collective working in a space of collaboration, mutual support and feminist activism
For us, the creation of FRACTAL collective entails the achievement of a dream as well as a responsibility: weaving together a new space from care, horizontality and reflection, to continue conducting research as a tool to contribute, to a just society.
Violeta
FRACTAL is for me a window to draw together with seven other female colleagues: We care for each trace, with an infinite palette of colors, to discover that another research based on participation, collaboration and the union of different feelings and knowledge is possible.
Ana Paula
FRACTAL is for me the crystallization of a collective identity of young women researchers, a network of mutual support, collaborative learning and cooperative work that supports and projects us based on principles of strong sustainability, socio-ecological justice and feminism.
Elisa
FRACTAL for me is a space of calm, illusion and passion: A meeting place with companion-friends where we develop ideas, passions, we fight side by side to do science with conscience and collaboration, to empower ourselves and create more just and sustainable spaces.
Cristina
For me Fractal it is a space for mutual support of female researchers and friends. A space without limits from which give a new perspective to science and work in an applied way to address real problems of sustainability.
Marina
To me, being part of FRACTAL has given me a collective space away of the solitude of individual research in academic institutions where scholar-activists, feminist women, colleagues and friends together create new alternative proposals.
Sara
FRACTAL is for me a space of resistance and collective creation where we are building, step by step, presents where the needs of people are at the center.
Irene
FRACTAL is for me a space and time of inspiration and collective feminist action, through a confident network of friends and colleagues who are committed with social justice and sustainability.
Federica
Social-ecological systems research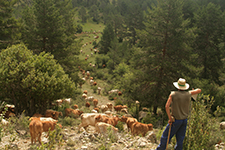 Transdisciplinary and participative processes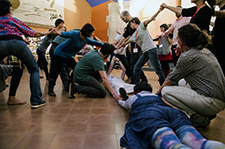 Feminist approaches