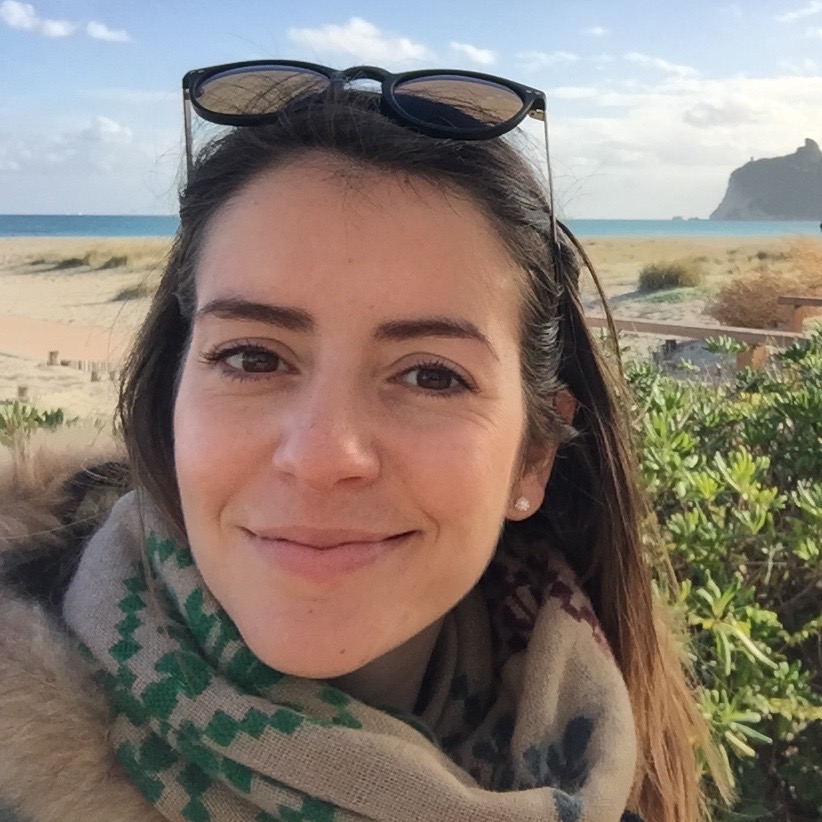 I was born in Madrid, where I lived as an urbanite, enjoying the green corners of the city and escaping every weekend to the Sierra de Guadarrama. My journey in the world of research came hand in hand with the Master's project in Ecology, in my first field work in the Nacimiento River region, the Sierra Nevada of Almeria. Their landscapes, the local people, their knowledge about biodiversity and authenticity, together with the conflicts and the many questions that came to me, led the beginning of this journey, an arduous work but increasingly satisfactory, always surrounded by great colleagues. I have a degree in Environmental Sciences from the Autonomous University of Madrid and I have a Master's Degree in Ecology from the Autonomous University of Madrid and the Complutense University of Madrid. I did my Doctoral Thesis at the Aix-Marseille University (France), focused on the ecosystem service assessment around the Mediterranean Basin.
I have participated in both national projects and "Managing national parks beyond their limits: Evaluation and cartography of services as a tool for territorial management in the face of global change" and "Effect of territorial management on the capacity of biodiversity and landscape to provide services to society", as well as Europeans "Operationalization of natural capital and ecosystem services (OpenNESS)" and "Operational Potential of Ecosystem Research Applications (OPERAs)". In this last one, my Doctoral Thesis is framed, in the case of study of the Mediterranean. My scientific work focuses mainly on the analysis of ecosystem services through the spatial approach from its supply to its benefit, through biophysical and socio-cultural methodologies. Through the use of scientific literature, spatial information and participatory techniques I have estimated and mapped ecosystem services with the aim of evaluating different synergies and commitments between services. From a local scale (case studies in the Southeast of Andalusia) on a more global scale that includes Europe and North Africa, I have developed my research in the Mediterranean Basin analyzing different drivers of change and its effect on the provision and demand of ecosystem services.
FRACTAL is for me a window to draw with seven other partners: We pamper each stroke, with an infinite palette of colors, to discover that another research based on participation, collaboration and the union of different feelings and knowledge is possible.
Publications
García-Nieto, A.P., García-Llorente, M., Iniesta-Arandia, I., Martín-López, B., 2013. Mapping forest ecosystem services: From providing units to beneficiaries. Ecosystem Services 4, 126–138.

García-Nieto, A.P., Quintas-Soriano, C., García-Llorente, M., Palomo, I., Montes, C., Martín-López, B., 2015. Collaborative mapping of ecosystem services: The role of stakeholders׳ profiles. Ecosystem Services 13, 141–152.

García-Nieto, A.P., Geijzendorffer, I.R., Baró, F., Roche, P.K., Bondeau, A., Cramer, W., 2018. Impacts of urbanization around Mediterranean cities: Changes in ecosystem service supply. Ecological Indicators 91, 589–606.

García-Llamas, P., Geijzendorffer, I.R., García-Nieto, A.P., Calvo, L., Suarez-Seoane, S., Cramer, W., 2018. Impact of land cover change on ecosystem service supply in mountain systems: a case study in the Cantabrian Mountains (NW of Spain). Regional Environmental Change, DOI: 10.1007/s10113-018-1419-2.

Lee, H., Lautenbach, S., García-Nieto, A.P., Bondeau, A., Cramer, W., Geijzendorffer, I.R., 2019. The impact of conservation farming practices on Mediterranean agro-ecosystem services provisioning-a meta analysis. Regional Environmental Change, DOI: 10.1007/s10113-018-1447-y.